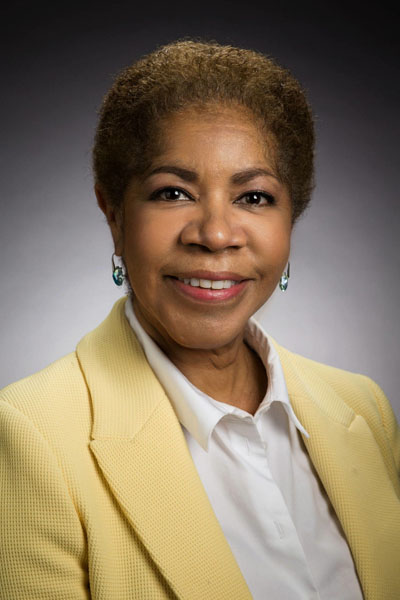 Executive Vice President and Chief Medical Officer
Ana Pujols McKee, M.D., is the executive vice president and chief medical officer of The Joint Commission. In this role, Dr. McKee represents The Joint Commission enterprise as she focuses on and develops policies and strategies for promoting patient safety and quality improvement in health care. Her responsibilities include providing support to The Joint Commission's Patient Safety Advisory Group; overseeing work related to the development of the Sentinel Event Policy, National Patient Safety Goals and Sentinel Event Alerts; supervising the Sentinel Event Database; and overseeing the functions of the Standards Interpretation Group and the Office of Quality and Patient Safety. Dr. McKee also provides clinical guidance and support to the Joint Commission Center for Transforming Healthcare, Joint Commission Resources and Joint Commission International.

Prior to her current position, Dr. McKee served as chief medical officer and associate executive director at Penn Presbyterian Medical Center, University of Pennsylvania Health System, and clinical associate professor of medicine at the University of Pennsylvania School of Medicine. She also served as medical director for the Philadelphia Health Department's freestanding health centers.

Dr. McKee is a former board member of the American Cancer Society, the Pennsylvania Health Care Cost Containment Council, Health Partners Philadelphia, and Philadelphia AIDS Consortium, and is the former board chair for the Pennsylvania Safety Authority and vice chair for the Public Health Management Corporation. Dr. McKee also sits on the board of Quality Insights of Pennsylvania. In addition, she served on the Food and Drug Administration's Advisory Committee and on several committees of the National Institutes of Health.

Dr. McKee holds a bachelor's degree in psychology from the State University of New York at Binghamton and a medical degree from Hahnemann Medical College and Hospital in Philadelphia. She completed her residency at Presbyterian Medical Center in Philadelphia, and is board certified in internal medicine. Dr. McKee participated as an affiliate member of the Robert Wood Johnson Clinical Scholars Program and concentrated her studies in health care administration in a non-degree program at the Wharton School. Dr. McKee was recently named as one of Modern Healthcare's 2014 Top 25 Minority Executives in Healthcare.