Effective Jan. 1, 2021: Revision to LS.02.01.35, EP 7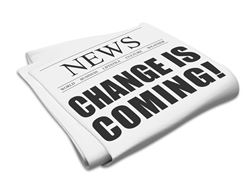 Effective Jan. 1, 2021, The Joint Commission has revised its Life Safety (LS) Standard LS.02.01.35, element of performance (EP) 7 for hospitals, critical access hospitals and behavioral health care organizations.
The change was made to address the National Fire Protection Association (NFPA) requirement that spare sprinkler heads of each type installed in the organization need to be available.
The LS.02.01.35 standard requires that organizations provide and maintain systems for extinguishing fires, while EP 7 requires that at least six spare sprinkler heads of each type and temperature rating installed in the facility are readily available along with the associated wrench or tool to replace the sprinkler head. The spare sprinkler heads and wrench or tool are stored in a cabinet location that does not exceed 100 degrees Fahrenheit.
This change can be found in the current Jan. 1, 2021, version of E-dition and the 2021 hard copies of the accreditation manuals. (Contact Herman McKenzie, )
This site uses cookies and other tracking technologies to assist with navigation, providing feedback, analyzing your use of our products and services, assisting with our promotional and marketing efforts, and provide content from third parties. Get more information about cookies and how you can refuse them by clicking on the learn more button below. By not making a selection you will be agreeing to the use of our cookies.