Background Image: Image: Shot of a group of young scientists giving each other a high five while using a laptop in a laboratory.
Quality Care Begins in the Laboratory
Medical laboratory professionals make that happen… every day! We salute these heroes and their dedication to service.
Video: Lab week
Celebrating Lab Week 2021
Medical Laboratory Professionals Week is an annual celebration of medical laboratory professionals and pathologists who play an important role in providing critical services that contribute to the effective delivery of care in today's complex healthcare system. They are indispensable partners in providing patient-centered care and in improving health outcomes and overall public health across continuum of care.
Medical laboratory professionals have played an even greater role throughout the past year in helping us through the pandemic. We salute these heroes across the nation and those amongst us at The Joint Commission.
Written in Honor of Laboratory Professionals Across the Nation
2021 Lab Week – Avengers of the Laboratory
By Heather Hurley, Executive Director, Laboratory Accreditation Program
2020 Lab Week – Another Lab Week?
By Diane Avenoso, MPH, MT(ASCP)SBB, CQA(ASQ), laboratory field staff, The Joint Commission
Celebrating Medical Laboratory Professionals
Gloria Zuroff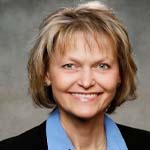 MT (ASCP), MBA
Laboratory Surveyor
The Joint Commission
"There's no question about the importance of patient care and behind-the-scenes teamwork extended by the laboratory professionals. I am humbled at the consistent dedication to quality and safety that I see when visiting healthcare facilities across the U.S. A great profession with many opportunities! In search of data on a patient's health, you are involved in collecting samples, testing, validation, quality control, maintenance, and many complex tasks in your daily schedules. Thank you for your hard work and dedication during this challenging time. Thank you, laboratory professionals."
Diane Avenoso
MPH, MT(ASCP), SBB, CQA(ASQ)
Laboratory Field Staff
The Joint Commission
"From a long, painful, confusing, and isolating year, laboratories should celebrate their increased visibility and importance in patient care. Labs have learned to be creative, resourceful, supportive, and more integrated with other healthcare professionals. We have learned the importance of regulations and good laboratory practice after missteps in rolling out COVID tests early in the pandemic. We have also learned that, as a species, we are weak when we are alone, and we are strong when we work together."
Heather Hurley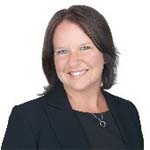 Executive Director
Laboratory Accreditation & Health Systems Strategic Accounts
The Joint Commission
"Thank you to all our medical laboratory professionals for all that you do. This past year has been an overwhelming challenge for our laboratory community, and many will never know the complexity and challenges our medical laboratory professionals faced to get COVID testing implemented. Thank you again to our medical laboratory professionals for rising to these challenges and the changing requirements that COVID created. You truly are our heroes."
Elia Mears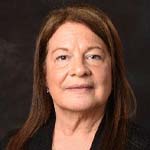 MHA, MT(ASCP)SM
Laboratory Surveyor
The Joint Commission
"A salute to all the laboratory professionals for their selfless dedication and relentless effort to continuously serve amidst COVID-19. Although we have always been known as the "unsung heroes", we play a vital role on the clinical care team and make a significant impact on patient lives. The profession tends to hide in the background. Most people do not realize the education required to run the tests, understand the significance of the results and the criticality to the patient's outcome. Laboratory professionals do not perform their job for praise or recognition, rather because of an inner passion for patient lives and outcomes. We are all working hard, and we are in it together. Fellowship of the Lab — One Team To Diagnose Them All."
Caleb Bardy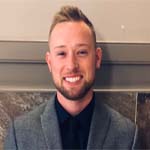 MBA, MLS(ASCP)
Business Development Manager
Laboratory Accreditation & Patient Blood Management Certification
The Joint Commission
"Lab week is always a special time of the year to look back and appreciate all of the hard work that you have accomplished. This has been one of the most challenging years for medical laboratory professionals, ever. COVID-19 has exasperated a field that was already prone to burnout, short staffing, and other obstacles. I hope that all my MLS colleagues can find some time this week to reflect and celebrate their immensely vital role in supporting the patient's journey, especially during the pandemic. Happy Lab Week."
Ron Quicho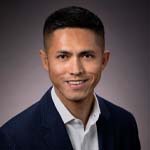 MS, MBA
Associate Director, Standards Development and Interpretation
Joint Commission International
"COVID-19 further highlighted the critical role of the medical laboratory in the healthcare community. The importance of timely, accurate, and reliable laboratory testing could not have been more crucial during the pandemic year of 2020. As the world deservingly celebrates the frontline healthcare workers, let us also celebrate the "silent angels" of the laboratory community — from research and development teams, testing personnel, laboratory leaders and regulators, and every medical laboratory professional... THANK YOU for all the work that you do."
Eileen Stawczyk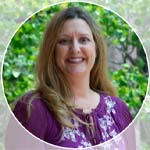 MT (ASCP)
Laboratory Specialist
Accreditation and Certification Operations
The Joint Commission
"The vital role of the laboratory professional's contributions to patient health and safety is often unnoticed as their work is performed behind the scenes. The pandemic has been a great opportunity to increase public awareness of this hidden profession. Thank you to the laboratory professionals for their continued dedication and perseverance as you fight this pandemic."
Spotlight Story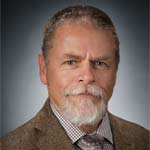 Read the Q&A spotlight story with Dr. John Russell Forney, PhD, MT(ASCP), Laboratory Surveyor, The Joint Commission.
Join Our Lab Week Conversations
Post your message on LinkedIn Joint Commission Lab Accreditation using the following hashtags:
#LabWeek2021
#qualitycarebeginsinthelab
Add a tribute to your laboratory and the colleagues you work with. Write us at so we can include your tribute in our celebrations!