Background Image: Image: A team of surgeons in surgical masks and gowns in an operating room.
Advanced Stroke Certifications
Take your stroke program from impressive to best in class


Be recognized as a designated stroke center. Achieving certification signifies the care you provide have the critical elements to long-term success in improving outcomes.
Contact the Certification Team
Elevate your Stroke Program
The Joint Commission offers four advanced stroke certifications for hospitals:
AHA Collaboration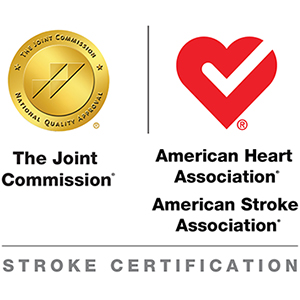 The premier certifications for stroke systems of care helps you provide the highest possible quality for your patients. Joint Commission's Advanced Certifications for CSC, TSC, PSC, and ASRH are offered in collaboration with the American Heart Association/American Stroke Association.
Resources to Help You Get Started
Explore the standards, learn more about stroke offerings and access the Review Process Guide.