Background Image: Image: Sinus Heart Rhythm On Electrocardiogram Record Paper showing Normal P Wave
Cardiac Certifications
Only The Joint Commission has developed a wide array of programs across every touch point in the cardiac care continuum to help you create and sustain a truly patient-centric quality framework.
Cardiac Certification Options 
You have several choices for certifying your cardiac program. Visit each web page to learn more.
Continuous Collaboration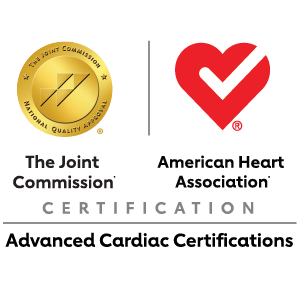 Some of these certifications are offered in collaboration with the American Heart Association. Once certified you have access to an online community, education, resources, quality improvement consultants, a marketing toolkit, and the opportunity to participate in an advisory group.
This site uses cookies and other tracking technologies to assist with navigation, providing feedback, analyzing your use of our products and services, assisting with our promotional and marketing efforts, and provide content from third parties. Get more information about cookies and how you can refuse them by clicking on the learn more button below. By not making a selection you will be agreeing to the use of our cookies.